As mentioned earlier, I had the chance to work with Lady Rosetta Fire - MM# 313406
(www.ladyrosettafire.com) at DragonCon 2010 and it was a tremendous opportunity create magic on the fly. Rosetta frequently portrays the ultimate gothic vampire, but in this case, she dawned a 1920's aviator head piece and looked longingly to the open skies.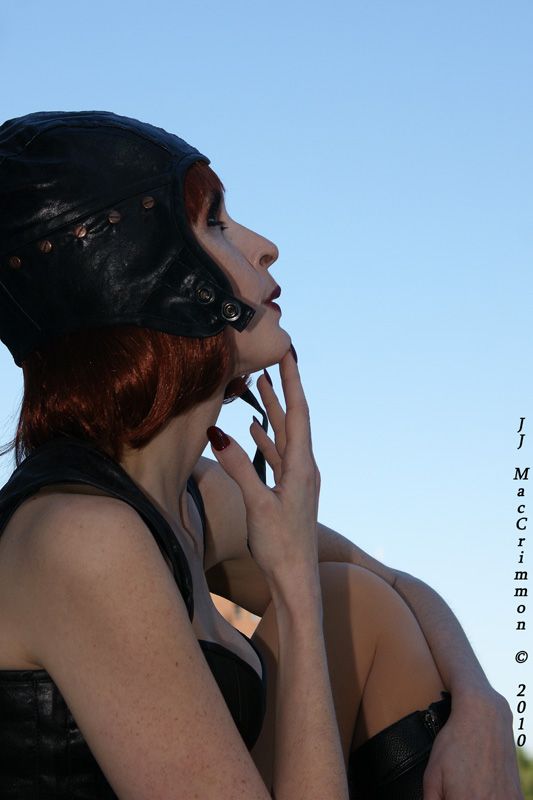 Where is my airship today?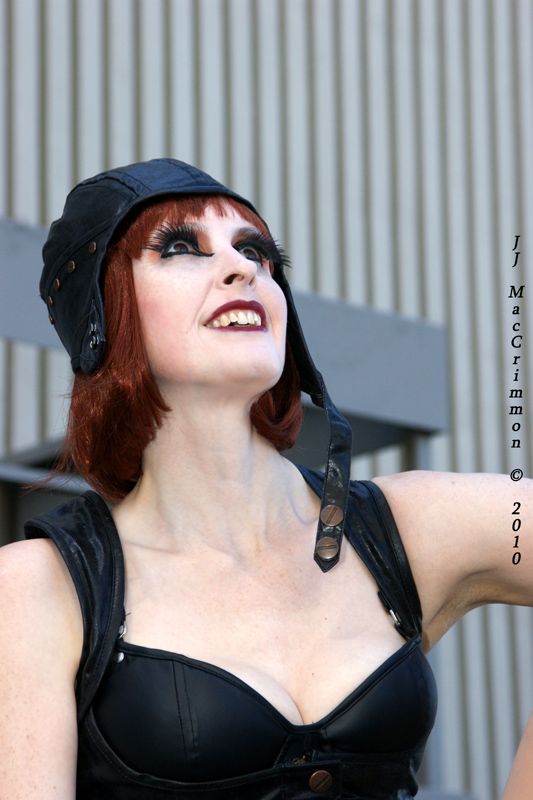 Amazing figure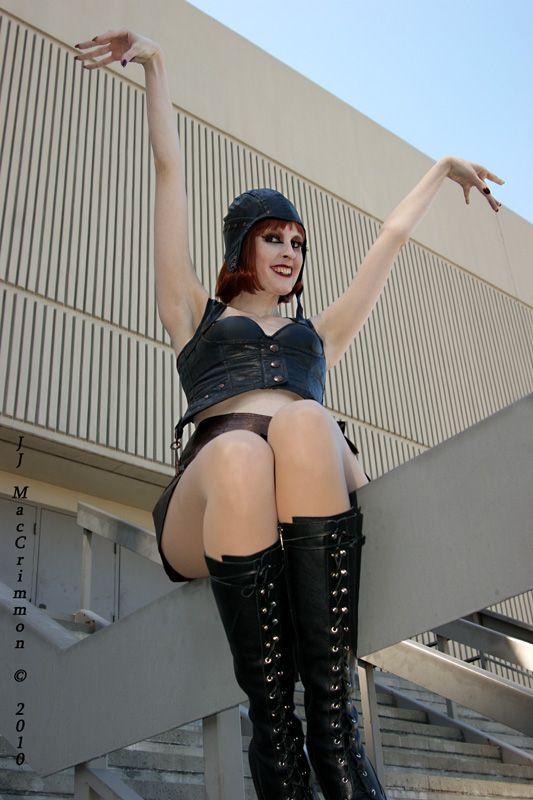 It wasn't Redbull that gave this beauty wings
Saluting the crew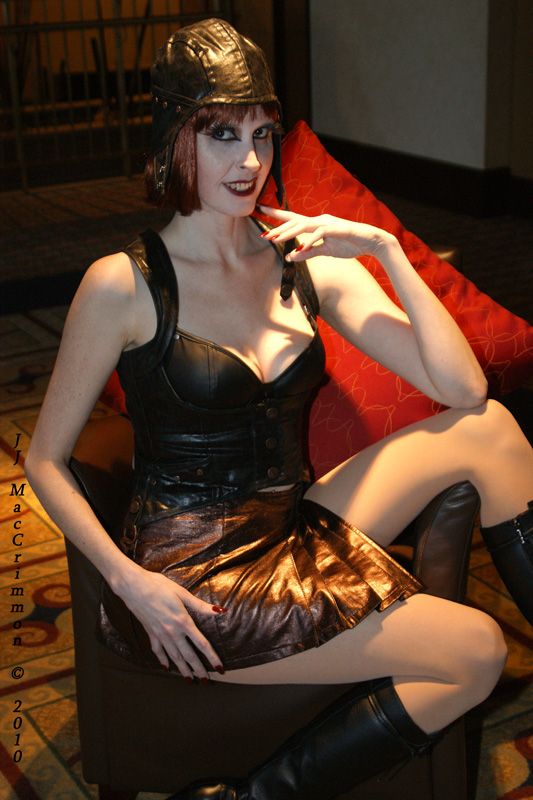 Returning to the warmth of the lounge, she blows kiss
Gives me a sweet grin...
..then seems to ponder a bit of mischief
She notes she has a secret
Nothing is ever as it seems